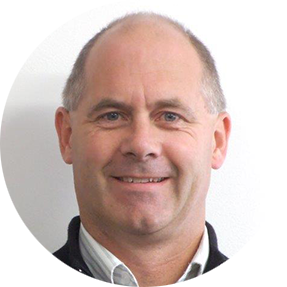 Brett Williams    
brett@williamsvaluations.co.nz 
Brett, a company shareholder and director, joined the company as a valuer in 1997, he holds a Bachelor of Commerce in Business Administration, is a Registered Plant and Machinery Valuer, a senior member of the PINZ (Property institute of New Zealand - PINZ - Refer news section). Brett's background, prior to valuing, saw many years in the retail and hospitality trade and also some time in the fuel and tyre manufacturing industries. Brett also worked in the building trade and ski industry while living in the UK and Canada.
Over the last twenty five years Brett has gained extensive experience in valuing all facets of plant and machinery. This includes areas such as engineering, joinery, hospitality, timber milling and processing, refrigeration, food processing and retailing, plastic extrusion and school assets.
Brett currently serves as a member on the Plant & Machinery Valuers Institute Committee, a division of the Property Institute of New Zealand.
Roger Williams - Retired
Roger was a foundation member of the Institute of Plant and Machinery Valuers (IPMV) and until his retirement in 2010 was a Senior Member of the Property Institute of New Zealand.
Roger is no longer active in the business however we continue to service many of Rogers original clients.